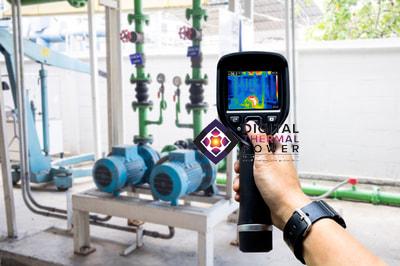 Call us at: 00971565028421
Welcome to Digital Thermal Power! Your Fever Screening, Leak detection, Thermography Inspection Provider & FLIR Authorised Distributer  in Dubai
Established in 2016 as a subsidiary of 3N Power. We at Digital Thermal Power are excellent at providing specialized End to End Thermography Services in Dubai. By saying that, it is not just enough to highlight the problem. We believe in One-stop Inspection, quantifying the problem, and solving the issue.
Here at Digital Thermal Power, we agree in how important emitted radiation is to understand our environment, furthermore.  we have successfully launched three different application within six months from our launch.
Thermal Covid-19 Fever Screening
Thermography serves as an effective tool for conducting non-contact mass fever screening, offering a cost-effective and highly efficient approach. This was demonstrated during the initial outbreak of the SARS (Severe Acute Respiratory Syndrome) epidemic when the virus rapidly spread across continents, resulting in approximately 8,000 confirmed cases. The implementation of thermal fever screening proved invaluable in identifying potentially infected individuals who could be carriers of the disease.
Over time, various companies have developed their own screening tools, each with varying degrees of success. However, despite their similar functionalities, differences in accuracy set these devices apart. In today's context, we often encounter numerous videos showcasing different products, all designed for fever screening, but their accuracy levels distinguish one from another.
Conventional fever screening, relying on battery-operated thermometers, often yields inaccurate results when measuring body temperature, especially with continuous use. Moreover, in situations where individuals are unaware of the normal body temperature, there is a significant risk of overlooking potential virus carriers. In contrast, a comprehensive solution utilizing Thermal Cameras eliminates the need for physical contact between the screening personnel and the individuals being screened. Advanced Thermal Solution like Immunotherm is designed for heavy human traffic wherein people do not need to stop at certain pint to be screen.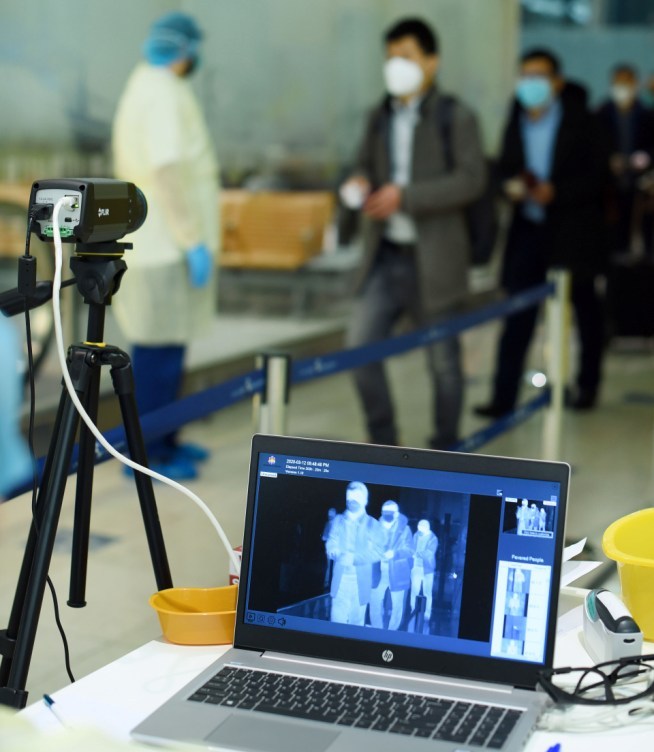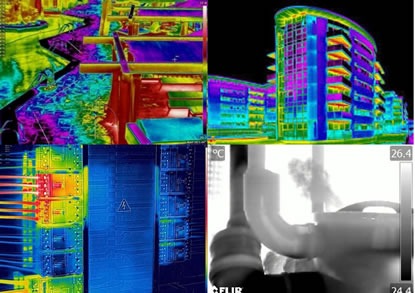 Thermography Services, Leak Detection, Electrical Inspection
Thermography is an effective method for doing a non-contact, non-invasive inspection in the most cost-effective and efficient manner. It has been shown to be effective across a wide range of industries, including leak detection, gas leak electrical inspection, thermal fever screening, and many more. Since 1978, the FLIR Thermal Camera has been considered the leader in its field.
What is Thermography Inspection or Infrared Inspection?
It is a non-destructive or non-invasive inspection and measurement technique in which the temperature of any surface is measured. The inspection process takes places using infrared devices that measure the Infrared Radiation emitted from the instrument or any surface. It is used to detect thermal anomalies that may indicate a potential damage to a structure and that may identify a vast range of problems in the building. Accurate diagnosis of a thermography inspection from a trained professional should identify energy loss, airflow, air leakage, moisture levels, insulation defects, the building envelope, and electrical connection anomalies.