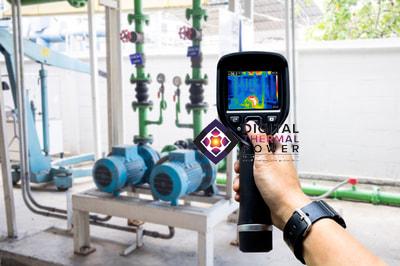 Welcome to Digital Thermal Power!
Established in 2016 as a subsidiary of 3N Power. We at Digital Thermal Power are excellent at providing specialized End to End Thermography Inspection Services. By saying that, it is not just enough to highlight the problem. We believe in One-stop Inspection. We quantify the problem and solve the issue.
Here at Digital Thermal Power, we believe in how important emitted radiation is to understand our environment, furthermore,  we have successfully launched three different application within six months from our launch.
What is Thermography Inspection or Infrared Inspection?
It is a non-destructive or non-invasive inspection and measurement technique in which the temperature of any surface is measured. The inspection process takes places using infrared devices that measure the Infrared Radiation emitted from the instrument or any surface. It is used to detect thermal anomalies that may indicate a potential damage to a structure and that may identify a vast range of problems in the building. Accurate diagnosis of a thermography inspection from a trained professional should identify energy loss, airflow, air leakage, moisture levels, insulation defects, the building envelope, and electrical connection anomalies.