Why Should Infrared Inspection be Your First Choice?
The FLIR GFx320 represents groundbreaking optical gas imaging technology for
detecting methane, other hydrocarbons, and volatile organic compound (VOC)
emissions in areas such as well sites and offshore platforms.
Hazardous-Location Certified
The GFx320 is independently certified as Intrinsically Safe and third-party approved
for use in hazardous locations. The oil and gas market has long awaited this gas
detection solution, as its Intrinsically Safe designation allows the user to work
quickly and confidently, and scan for fugitive emissions in more areas than ever
before.
Greater Emission Reductions – Increased Profits
The GFx320 visualizes incredibly small hydrocarbon gas leaks with the sensitivity
needed to comply with the US EPA's OOOOa methane rule. Surveyors can use the
GFx320 to scan large areas and check thousands of components over the course
of one inspection. The digital camera and automatic GPS tagging ensure you'll
meet reporting requirements without the need for extra equipment. By fixing gas
leaks quickly, you can save your company thousands in lost gas and lost profits
while improving regulatory compliance and protecting the environment.
Superior Gas Visualization
The FLIR GFx320 is unbeatable at visualizing gas leaks, so you can pinpoint the
exact source of fugitive emissions. The High Sensitivity Mode uses proprietary
video processing techniques to accentuate plume movement for a fivefold increase
in leak detectability. In addition, the GFx320 is capable of measuring temperatures
up to 350°C with an accuracy of ±1°C. This is critical for assessing thermal
contrast between the gas compound and the background scene.
Innovative Ergonomic Design
The GFx320 is ergonomically designed with the operator in mind, with a tiltable
viewfinder, articulating LCD screen, and rotating handgrip. The camcorder-style
construction allows the user to maintain three points of contact during operations,
taking the strain out of a full day of surveys.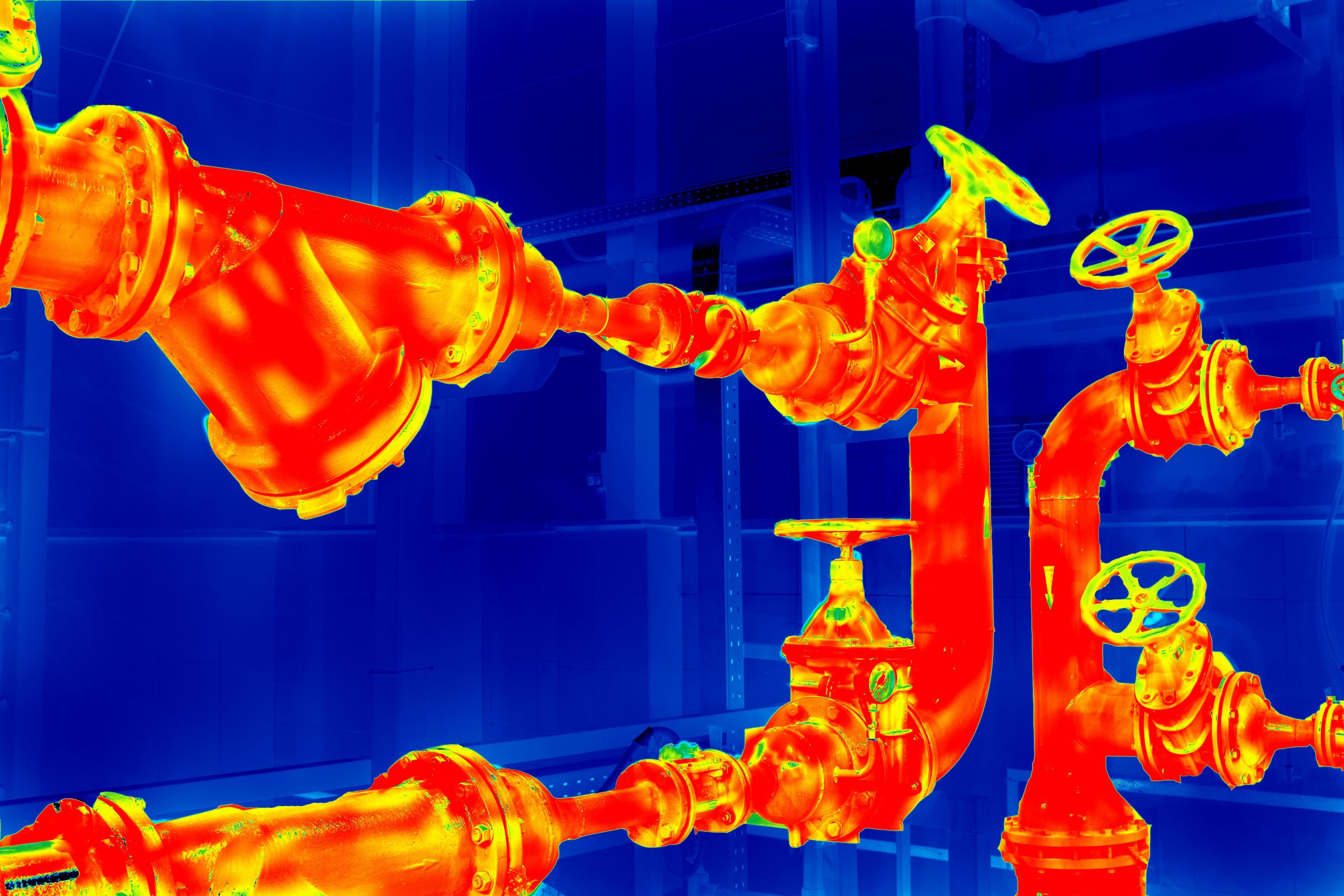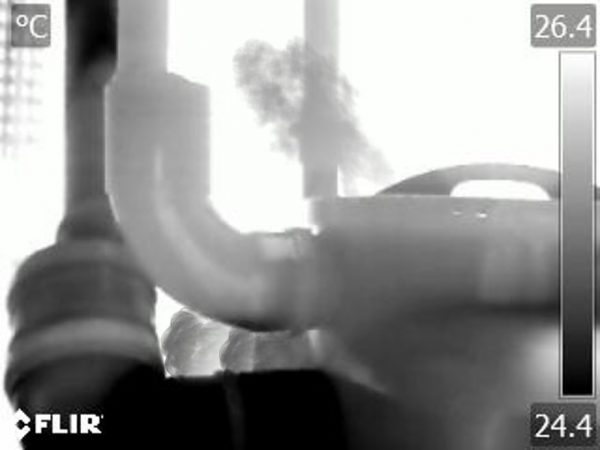 Thermography Benefits :
✔ Identify Leak, Blaockahe or any malfunction in surface or piping
✔ Eliminate any sign of expensive operational cost or any mechanical failure
Thermography inspection in a Non-Destructive Test or non-contact testing, where there is no need to schedule any planned shutdown. It is testing your equipment, under normal loads and any of the operating conditions. The Most intelligent benefits of thermography test are to have the testing in real time that will drastically help you to track your problems even after when they stop since it is following their thermal pattern.
Our Digital Thermal Power report is one of an additional differentiator, where we can deliver the report in several ways. The standard traditional paper, or a soft copy and specifically our innovative mobile application that can empower your team and minimize they are follow-up time. It was proven to save 40% of the maintenance team time annually, especially when it comes to thermography inspection. Thanks for our team, who have worked day and night to make that happening.
Thanks for your interest in connecting with your reliable thermal assistance, we welcome your feedback and time. Please contact us directly.