IMMUNOTHERM   Face Detection

We in the 21st century live in a very fast-moving world. The fact is that with the growth of this fast-moving dense population the diseases also find their way to spread faster. If we take a brief look at what has happened, we can see that the Ebola Virus has crossed National and International boundaries to affect and take the lives of thousands of people in few hours. The same has happened with MersCOV-Middle East Corona Respiratory Virus this originated in KSA, SARS, H1N1 and Bird Flu.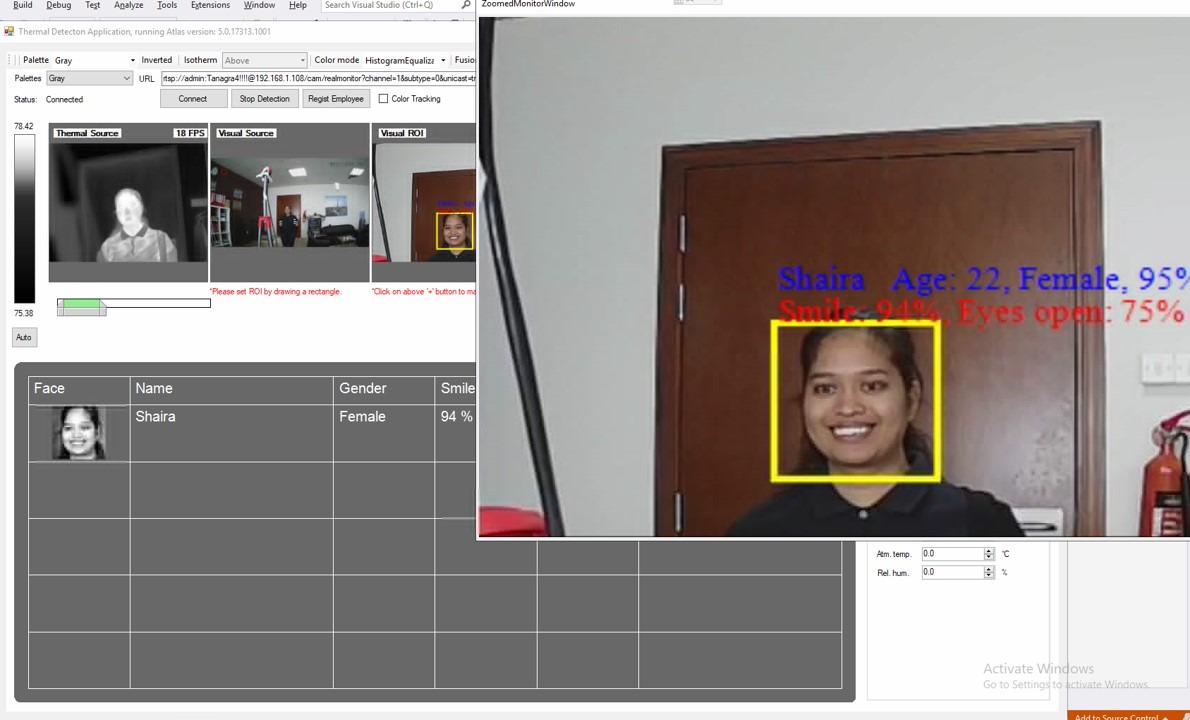 Here we introduce this complete solution for mass screening "IMMUNOTHERM" by Digital Thermal Power. This compact, miniature and portable set of IMMUNOTHERM set up features option to scan and isolate sick/infected persons from a fast-moving crowd.
Powered with an advance Thermal Imaging Camera the solution is designed to detect temperature variation as small as 0.05°C with the help of its thermal resolution of 640 x 480 pixels. The system supports up to four cameras in a single interface. A customizable Field of View of each camera is available in 120, 250 and 450 lenses as per the requirement.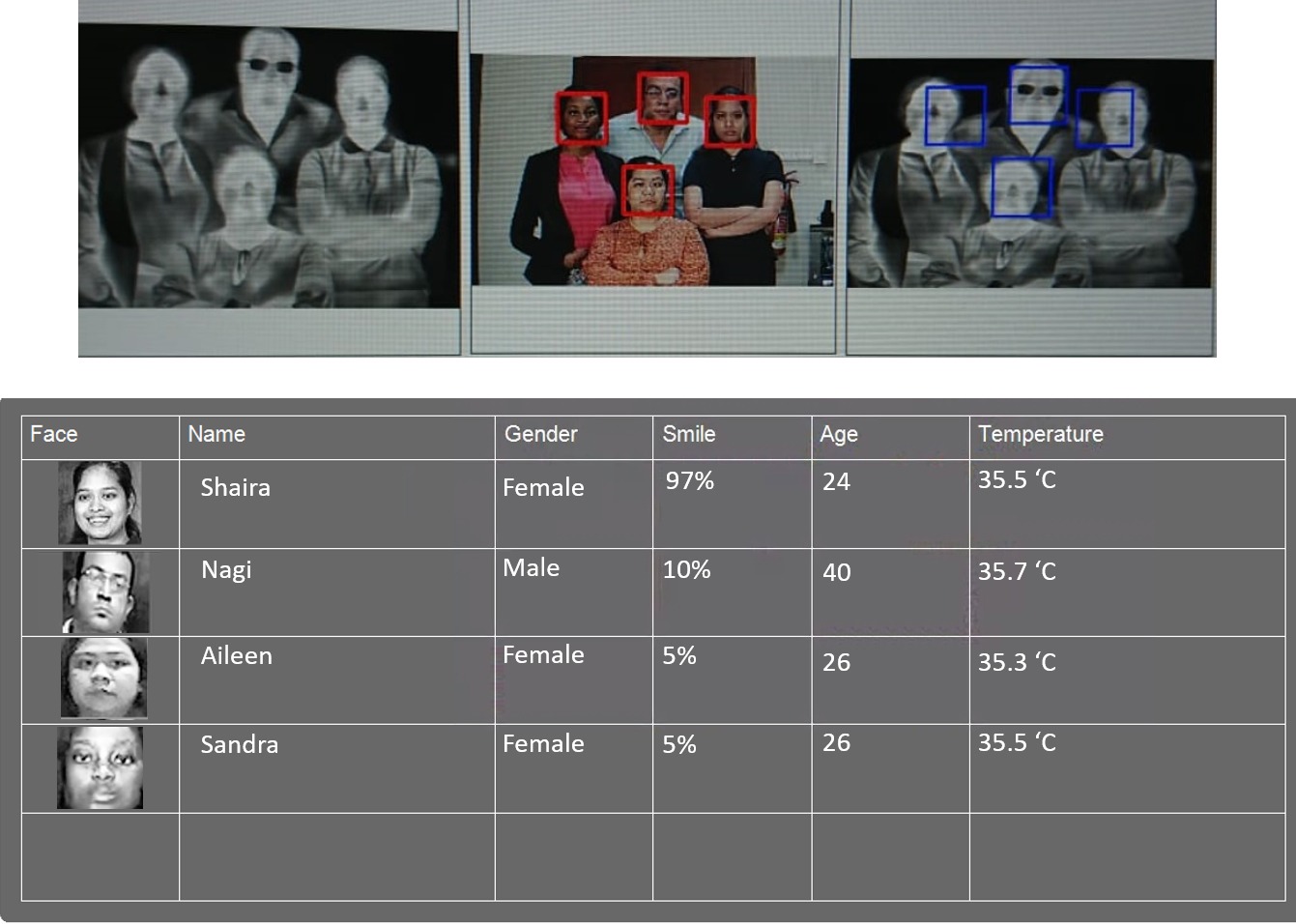 Digital Thermal Power IMMUNOTHERM SOLUTION is equipped with an advanced Thermal Imaging Camera is easily installed, operated and re-located with the very minimum roll out time and operator training. The system is having optional wireless interface for live streaming of the detected faces.
ITS UNIQUE FEATURES INCLUDE:
✔ On screen visible and audible alerts provide instant notification of high temperature alarms.
✔ On screen alerts identify one or more individuals in a large crowd situation, aiding rapid detection and maintaining passenger flow.
✔ WhatsApp Notification, Email Notification while using a wireless interface.
✔ Face Recognition option.
✔ Emotion Detection
✔ Age detection
✔ Employee database and so much more.